For Application assistance, please use our online Chat Service or contact our support staff via phone/SMS during business hours:
(+61) 0406 88 66 77  BUSINESS hours only
For enquiries regarding the status of an application, please contact the Real Estate Agent direct
If you are having trouble logging in, try resetting your password
Have a look at our FAQ's page, it may be able to answer your questions
Sales, Referee or Agency Inquiries
For all Sales, Referee or Agency Account inquiries please contact us using the form below.

Please NOTE: We will respond to you via your contact details within 48hrs. If you are a Renter please use our chat service on our website for a more timely response.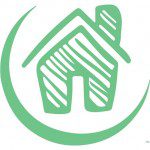 Postal Address:
PO Box 1017
Kent Town DC
SA 5071