For Technical assistance during business hours [AEST time zone] please use our chat service on our site or contact our support staff via phone/sms:
(+61) 0406 88 66 77
After hours Technical assistance please use the contact form below
For all Sales & General Inquiries please email us at: sales@tenantoptions.com.au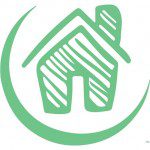 Postal Address:
PO Box 1017
Kent Town DC
SA 5071 
Have a look at our FAQ's page? information there may be able to answer your question.
If there is not a suitable answer, fill out the form below. Please allow 1 to 2 business days for us to respond to you.