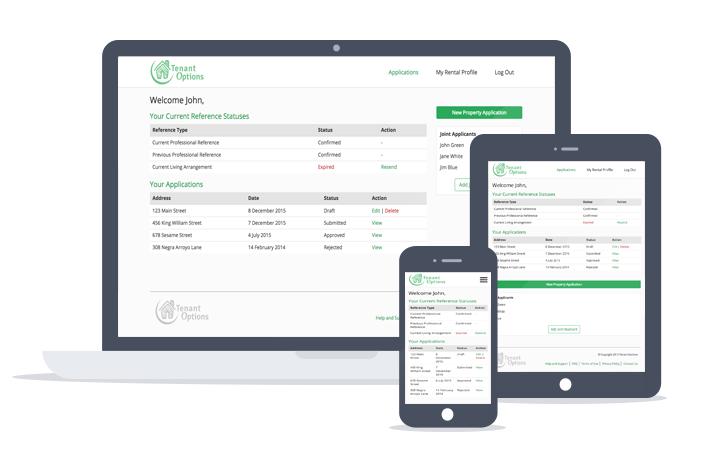 Tenant Options was created when we experienced first hand working in Real Estate that there is so much potential for improvement within the Property Industry. There are still some very outdated manual and traditional approaches that create friction and frustration for Applicants and Property Managers. Our goal is to redefine and automate some of these challenges by presenting more efficient managing processes and procedures that can improve the real estate industry as a whole. Our main focus is on time saving, credibility and accurately processing and managing of Rental Applications. We hope to assist our clients to reduce the amount of unproductive labour and increase productivity allowing more time to be focused on Customer service, New Business and Landlord relationships.

Tenant Options will continue to challenge and improve on processes within the real estate industry to make all users have a greater experience.
If you would like to get in contact with us feel free to do so here.